CE Approved soldering automatic black color welding mask solar argon-arc welding mask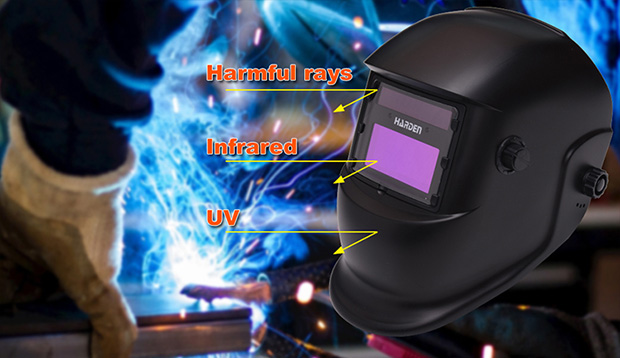 CE approved
Filter size: 110×90×10mm
Viewing Area: 92X42mm
Light state: DIN.4
Dark state: DIN.9-13
Switching time(s): 1/25000
Delay time: 0.2-0.8s continue adjustable
Power: Solar cells & lithium batteries
Power on/off: Fully automatic
Sensitivity adjustment: you can adjust sensitivity (low to high) of the darkening filter according to your working conditions.
The high performance of Auto-darkening Filter provides to the user's eyes and face a full protection against UV and IR radiation during the entire welding process, even in the clear state.
Suitable for ARC, TIG, MIG, Spot, Micro, Wire, AC, DC, and Plasma Welders and Plasma Cutters
Protect face and head from hurt by spark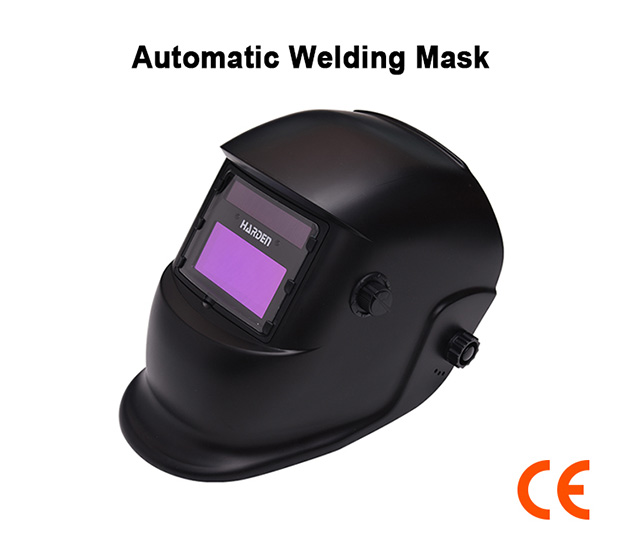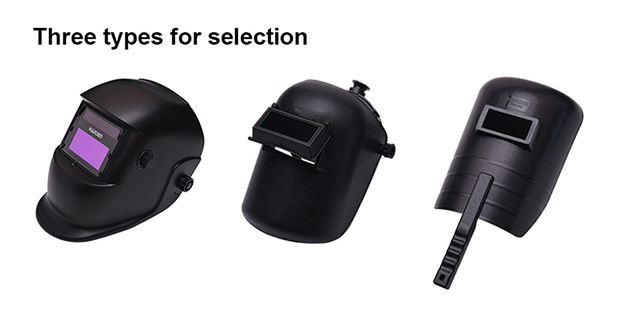 Three types for selection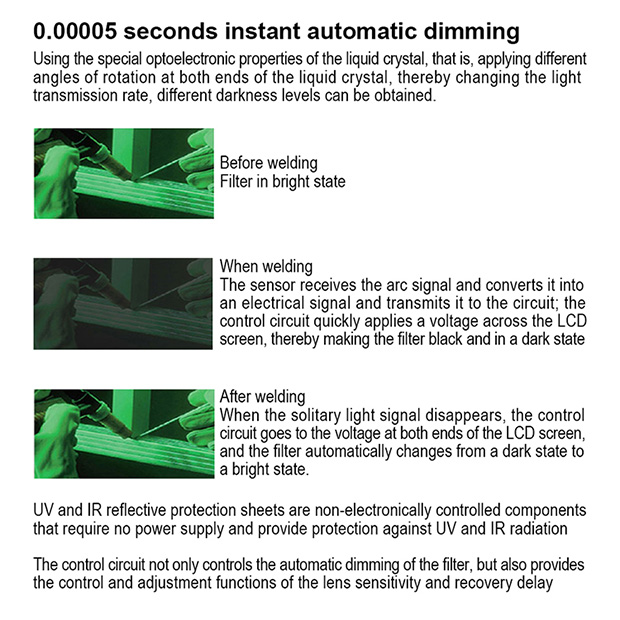 0.00005 seconds instant automatic dimming
Using the special optoelectronic properties of the liquid crystal, that is, applying different angles of rotation at both ends of the liquid crystal, thereby changing the light transmission rate, different darkness levels can be obtained.
UV and IR reflective protection sheets are non-electronically controlled components that require no power supply and provide protection against UV and IR radiation
The control circuit not only controls the automatic dimming of the filter, but also provides the control and adjustment functions of the lens sensitivity and recovery delay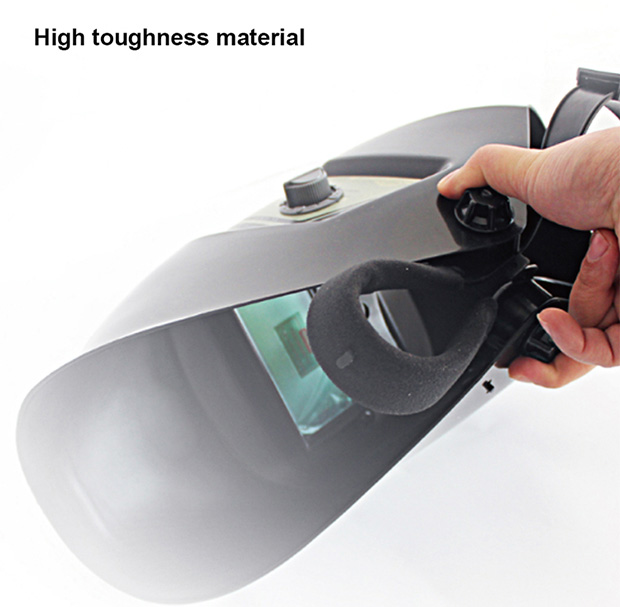 High toughness material
Drop-resistant, pressure-resistant, soft texture, comfortable to wear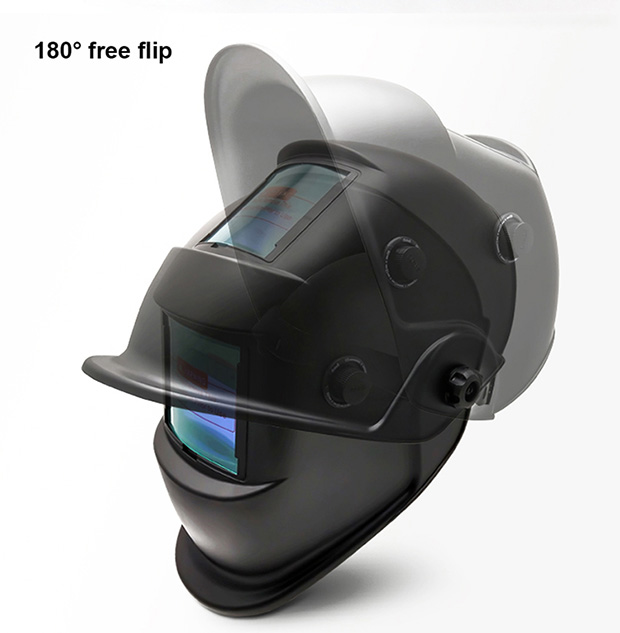 180° free flip
Ease of work and increase efficiency
High Sensitive Probe
The photosensitive probe is the component that receives the arc light. It is the eye of the mask. After the received arc light is generated, the signal is transmitted to the main board before the blackening action can be performed.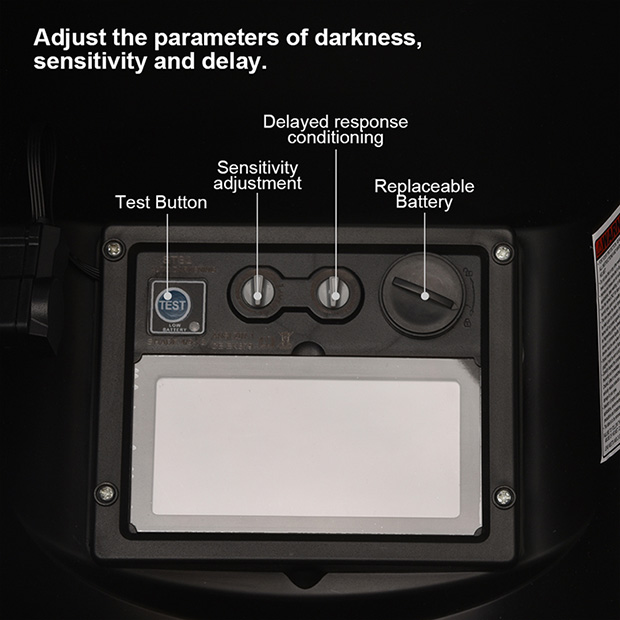 Adjust the parameters of darkness, sensitivity and delay.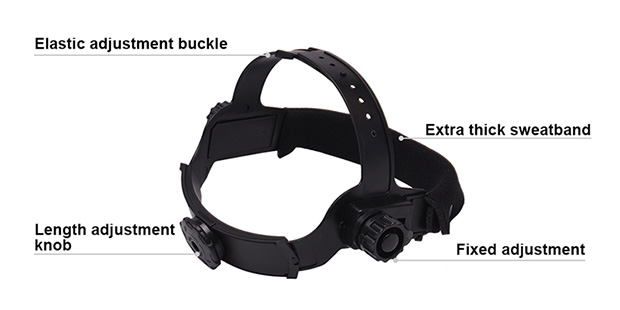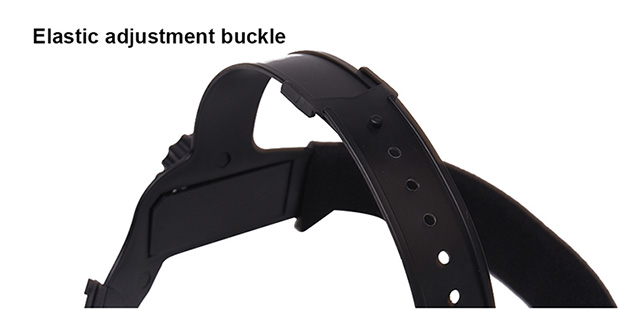 Elastic adjustment buckle
Adjustable size, more convenient to use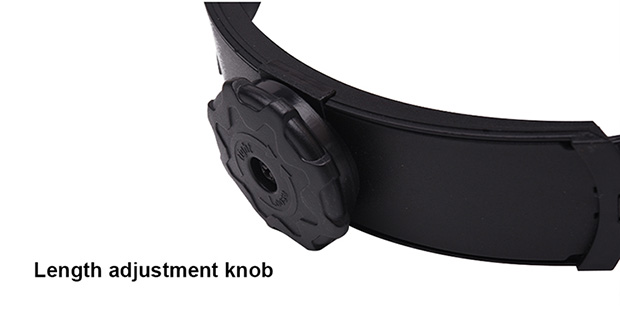 Length adjustment knob
clockwise to shorten, counter-clockwise to lengthen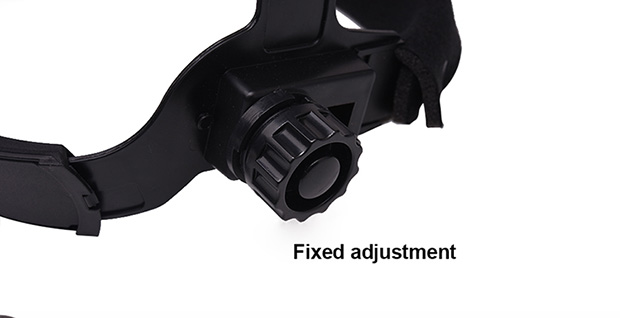 Fixed adjustment
Three positioning holes can be connected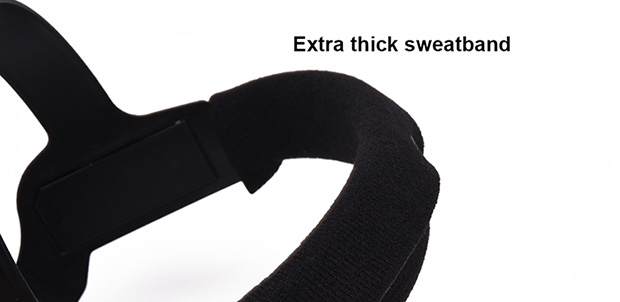 Extra thick sweatband
Absorbs sweat and protects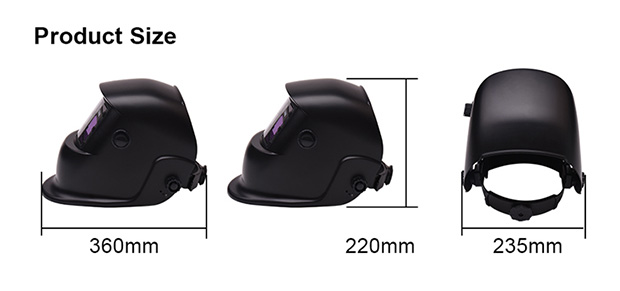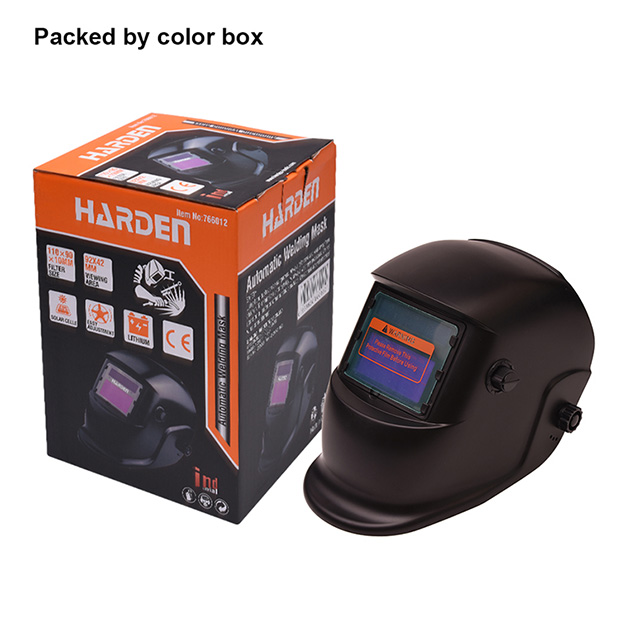 Packed by color box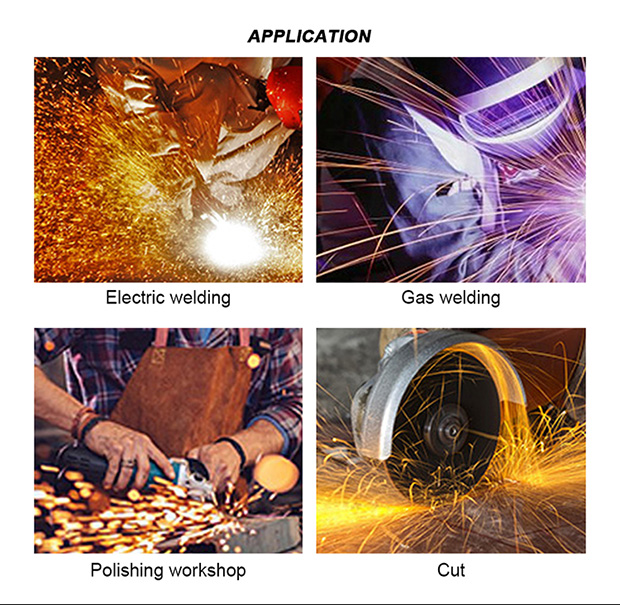 Application
Electric welding
Gas welding
Polishing workshop
Cut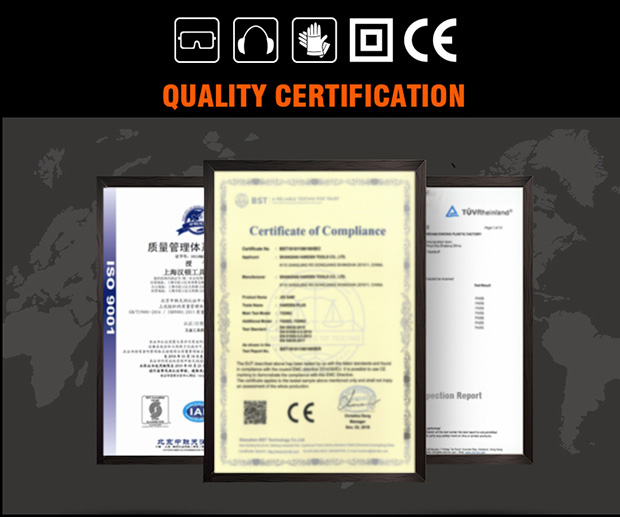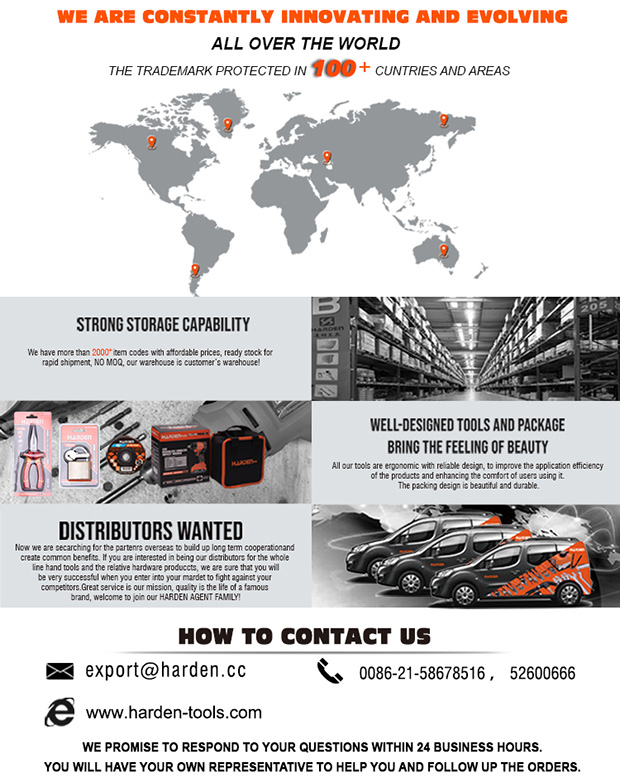 ITEM NO.

SIZE

BARCODE

INNER/

CTN

OUTER/

CTN

G.W/

CTN

N.W/

CTN

LEN/

CTN

WID/

CTN

HEI/

CTN

766012

360x220x235mm

6959820860162

1

4

5

3

48

48

35